Sugino 75 ZEN NJS Crank 170mm 46t Gold RIGHT ONLY Sugino 75 ZEN NJS Crank 170mm 46t Gold RIGHT ONLY
---
Note: If an item cannot be added to cart, it is out of stock. Please check back for further availability.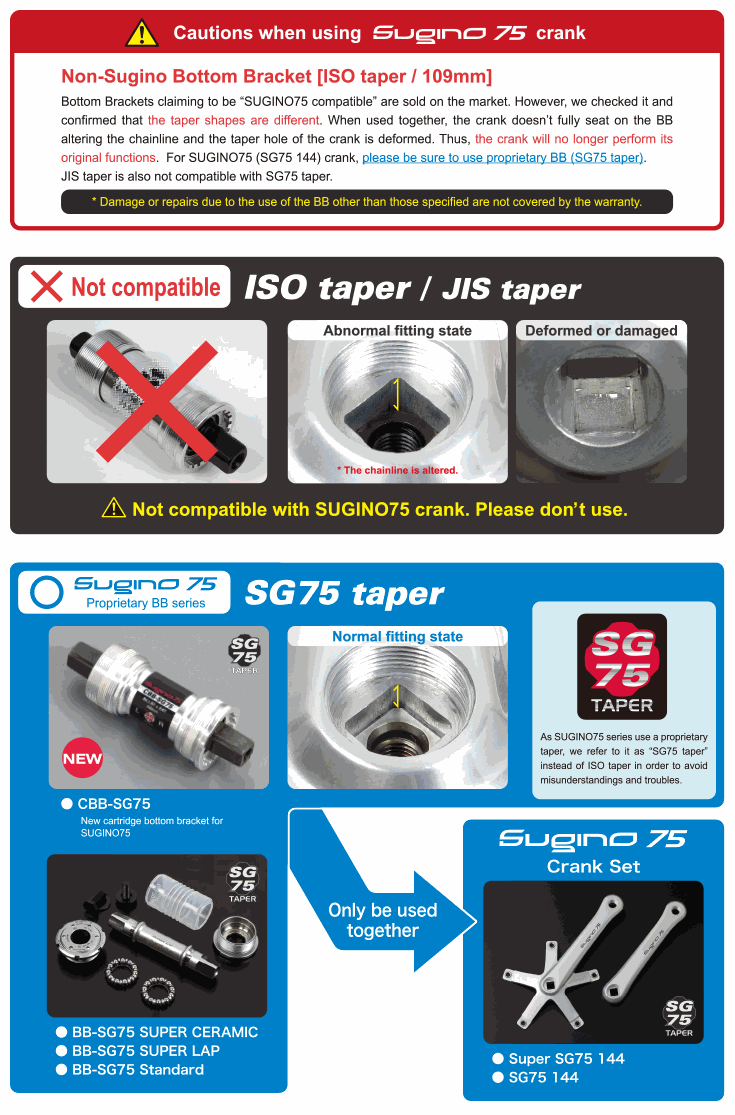 Note: Right Side Only!
NJS Approved

P.C.D. : 144mm
Crank : SG75 144
Chainring : ZEN144
Crank Length : 170mm
Type : 4-TAPER(SG75)*
Compatibility : 1/2" x 1/8" chain
B.B. : BB-SG75 Series
Material : Hard forged aluminum alloy crank
Surface Finish : Chainring : Gold Anodized / Crank : Gold Anodized
Chain Line : 42mm (BB-SG75)
* SG75 taper cannot be used with JIS taper.