GIFTS FOR YOURSELF
N+1?

SOMA CAZADERO TIRES: So fast and quiet on the pavement, but has more cornering knobs than most gravel tires out there. NEW 650b x 50 size in stock now.

DYNAMO HUBS: Get off the batteries and build yourself a dynamo wheel for commuting or touring. We have Kasai hubs and Busch + Muller lights.
STORAGE STANDS: Take a look at Kogu Masamune's line of stands to hold your bikes and to keep your home looking tidy.

KEEP WHAT'S YOURS: German-designed Pit Lock security

IRD WAYBACK POST: You have a Brooks saddle that you love dearly. except you don't like how the short rails won't let you slide your seat back enough. The Wayback is the fix.
IRD MCX Fork: Carbon gravel fork for steel bikes with 1-1/8" headtubes. Fits massive 29 x 2.0" tires.

SOMA Fog Cutter Frame: A versatile design that can be your club ride, your century rider, your bad weather commuter, or even do some bike camping.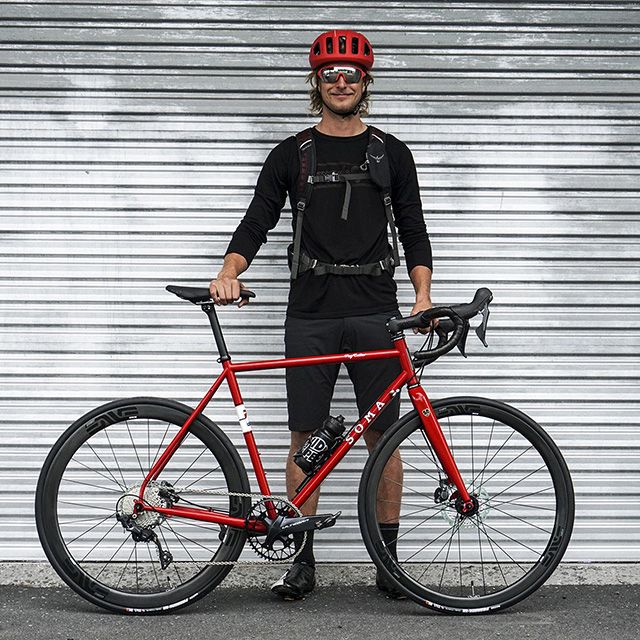 STOCKING STUFFERs
BE THOUGHTFUL & GENEROUS
WHOSE THE BIG GIVER? : Jam into that stocking in a 38 oz Soma Further Bottle. The BIGGEST bottle that is designed for standard cages.
CRANE BELLS: A style for every cyclist, Loud and beautiful.

REAR FLASHERS: Wish your friend a safe holiday with a Kasai USB-rechargeable Rear Flasher. New Daytime model has an extra bright daylight mode.
SOMA TOOLS: The Soma Y-Ratchet Wrench is the new must-have shop tool for 2020. Also consider the Soma Woodie multi-tools and Steel Core Tire Levers
CYCLING CAPS:From MKS, Araya, Soma, and Izumi and more.

GRIPS: Your special someone will think of you everytime they touch their bars. We have Cardiff Grips in leather, cork and hybrid cork. In rubber, we have classic Ourys and Cardiff Torpedos.

BAR TAPE: Know someone with torn unravelling bar tape. We multiple options, scores of colors including Newbaum's Milled Cotton Tape