Soma Rack Porteur Fence Black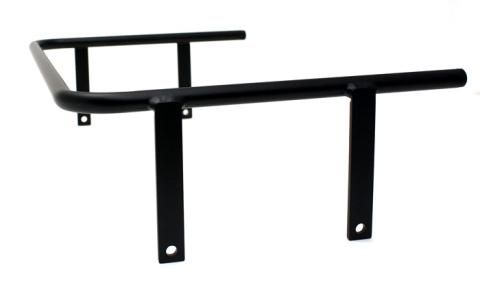 Soma Rack Porteur Fence Black
---
• Please look over our updated shipping terms
• "Add to Cart" button will not allow out-of-stock items to be ordered.
– This fence is designed for the Soma Porteur Deluxe Rack; turns the rack into a shallow basket
– Hardware included
- Not compatible with the Soma Porteur Aluminum Model
MOUNTING THE FENCE:
 It attaches via the four eyelets on the right and left sides of the platform. Bolts come with the fence. Since the rack and fence are constructed by hand and not popped out of the mold, you may need to do a little stretching of fence struts to get all 4 bolt holes to line up. Do not fully tighten any bolt until you get all 4 partially threaded in.