Nitto R50 Andrews Bag Holder Rivendell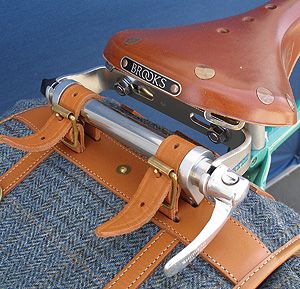 Nitto R50 Andrews Bag Holder Rivendell
---
• Please look over our updated shipping terms
• "Add to Cart" button will not allow out-of-stock items to be ordered.
– Attach your saddle bag to the R50, then attach the R50 to your saddle rails.
– Quick release allows you to take your bag with you if you want.