Izumi Track Chain Tough Guard  1/8" 116L  (ES410TG)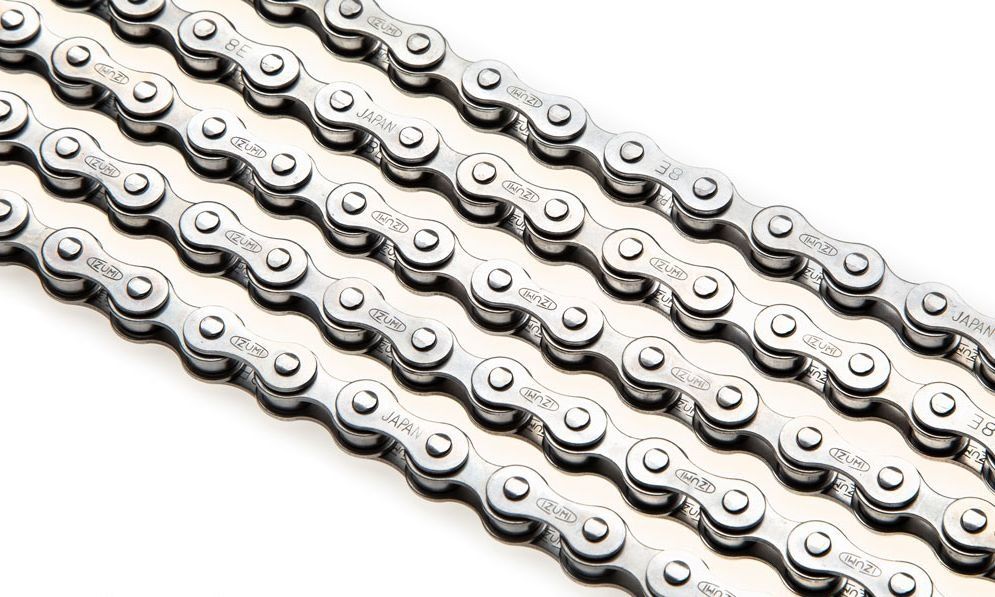 Izumi Track Chain Tough Guard  1/8" 116L  (ES410TG)
---
• Please look over our updated shipping terms
• "Add to Cart" button will not allow out-of-stock items to be ordered.
Other "rust busting" chains look like they are coated salt. The Izumi Tough Guard uses a trivalent chromium plating to keep its chain from rusting. Dependable and durable for track racing or urban fixed gear.
– 116 links
– 1/2" x 1/8"