Hebie Steering Damp Universal 696 UNI E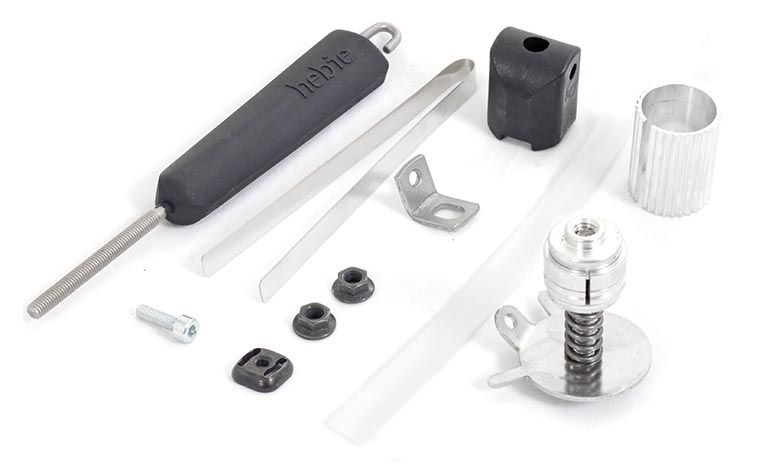 Hebie Steering Damp Universal 696 UNI E
---
• Please look over our updated shipping terms
• "Add to Cart" button will not allow out-of-stock items to be ordered.
Steering  Damper Elastomer with cone clamp for steerer tube 20.5-25.7 mm  for mounting on suspension forks 
Weight: 120 g (including mounting material) 
incl. Clamping cone f. Steerer tube  u. Mounting plate 
color black
In addition, steering dampers increase overall ride comfort through greater stability and improved straight-line stability.
Frame, light cable and other attachments will no longer be damaged by a turning of the handlebar.
Complete sets with all attachments (see Fig.)
with permanently elastic elastomer element
durable and corrosion resistant
suitable for direct mounting
696 UNI - especially for suspension forks: 
with special clamping cone for steerer tubes with 20.5-25.7 mm diameter
for mounting information click here