Soma Fork Replacement Grand Rando Disc Moss Green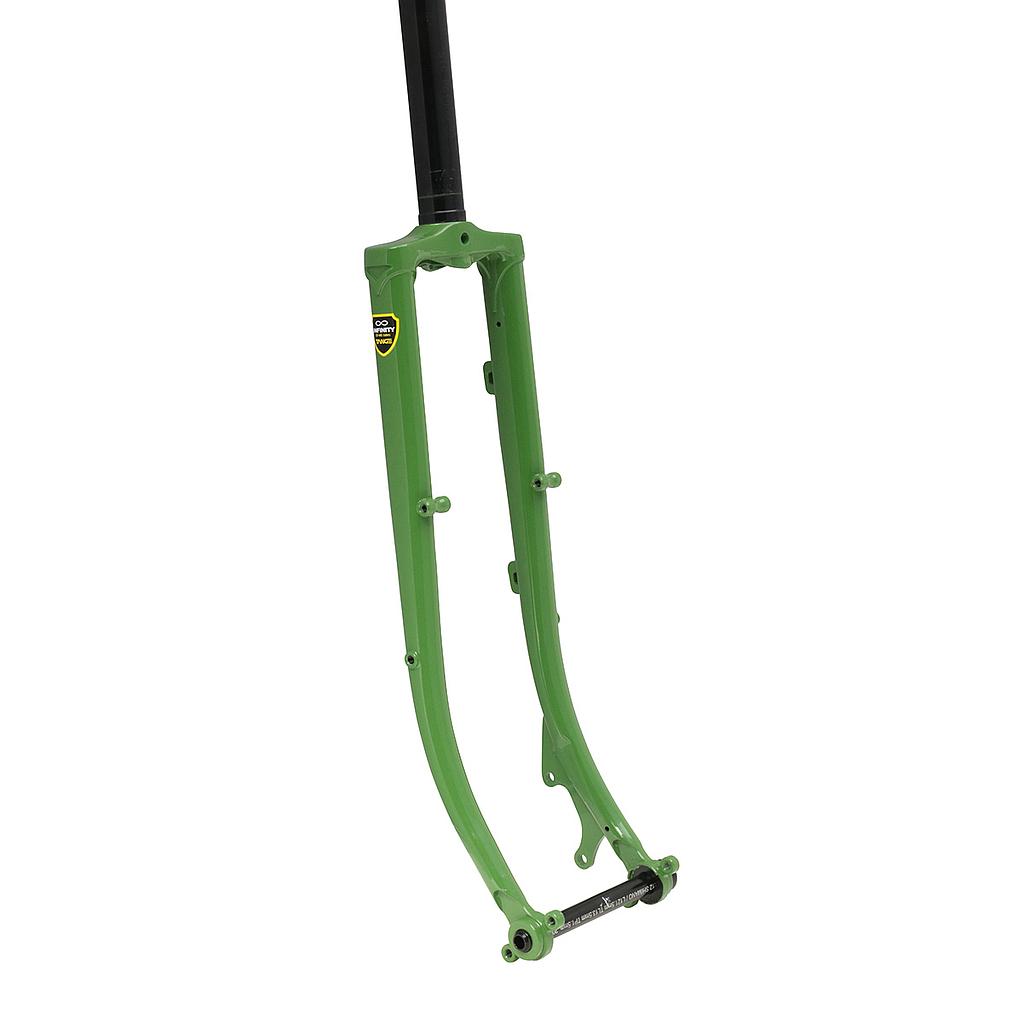 Soma Fork Replacement Grand Rando Disc Moss Green
---
• Please look over our updated shipping terms
• "Add to Cart" button will not allow out-of-stock items to be ordered.
This is a "half-way" replacement for the Grand Randonneur Disc fork. 
Matching Moss Green and thru-axle specs, but the steerer is 1" THREADLESS, so if you want to get this you need to give up your quill stem.
350mm steerer length