Wald Insulated Basket Bag Black Nylon Wald #3133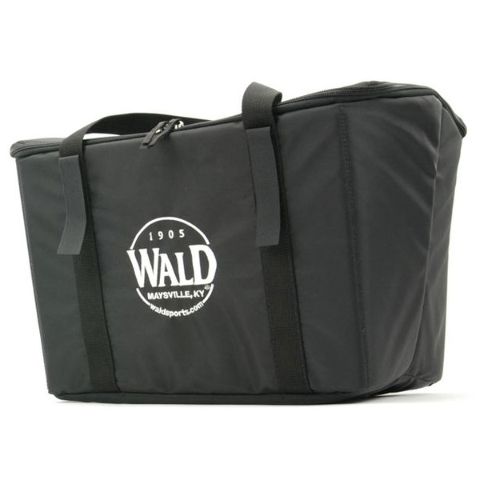 Wald Insulated Basket Bag Black Nylon Wald #3133
---
• Please look over our updated shipping terms
• "Add to Cart" button will not allow out-of-stock items to be ordered.
Wald's original basket bag, the black Insulated Basket Bag is designed to fit in Wald 133, 135, 198GB, 585, and 3133 baskets.
The bag protects your gear thanks to a dual-zipper top providing temporary protection from the elements.
Four hook and loop straps secure the bag to the basket's top wire keeping your cargo in place while riding.
Two easy-to-grab handles let you take your bag with you wherever you go.
The black insulated bag is constructed using two layers of 420 denier nylon with lightweight padding between the layers of fabric.
This liner is made in California by Inertia Designs.
Approximate dimensions:
• Top = 14 inches wide x 9 inches long
• Bottom = 12 inches wide x 7 inches long
• Depth = 9.5 inches
• Weight = 11 ounces (black)