Nitto Handlebar M017 Albastache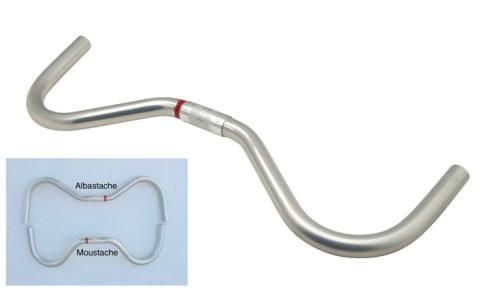 Nitto Handlebar M017 Albastache
---
• Please look over our updated shipping terms
• "Add to Cart" button will not allow out-of-stock items to be ordered.
This is like the original RM016 Moustache with less forward bend (about 1″ less reach) and slightly wider.
Also the grips come back 2 inches more than the RM-016.
So if you are looking for something more comfortable than the old Moustache, but more sporty than the Albatross, give this a try.
– Heat-treated 2014 aluminum
– Width: 560mm c-c
– Clamp diameter: 26.0mm 
– Grip diameter: 23.8mm
– 25mm drop
– Ends will take bar end shifters (ID 20mm)