Tange Seiki Headset Levin Steel LV-11 NJS JIS 27.0/30.0 (1")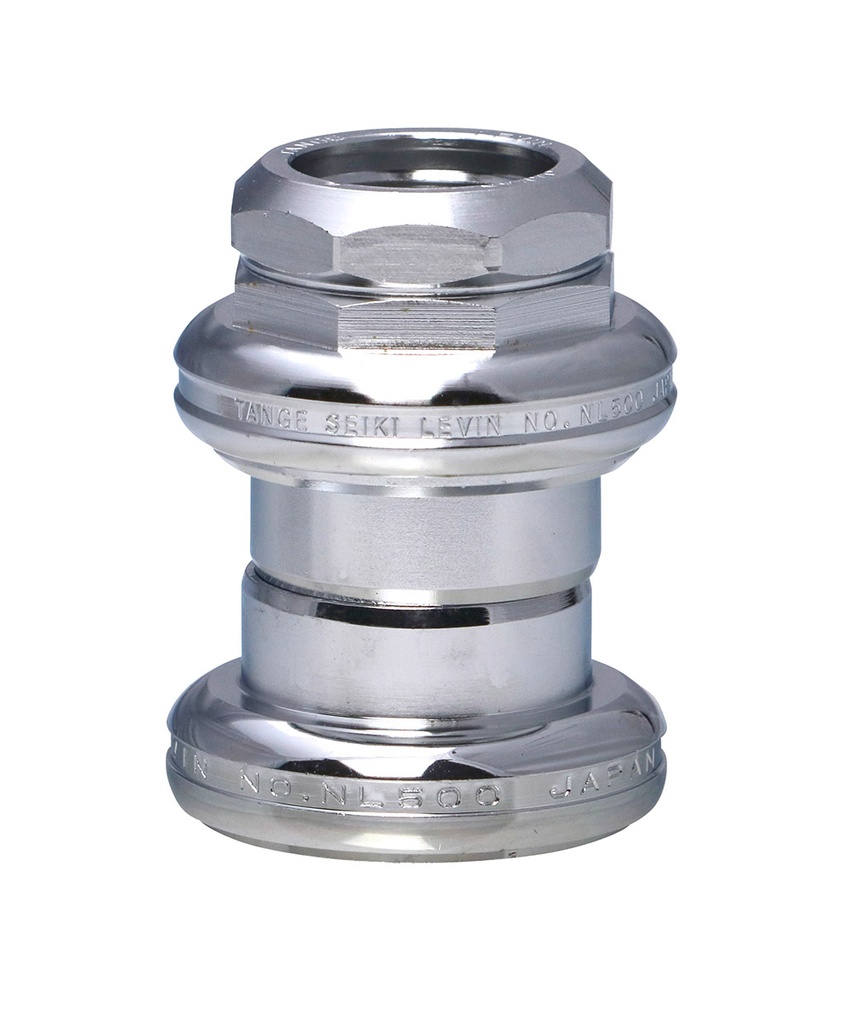 Tange Seiki Headset Levin Steel LV-11 NJS JIS 27.0/30.0 (1")
---
• Please look over our updated shipping terms
• "Add to Cart" button will not allow out-of-stock items to be ordered.
While our other Levin headsets are NJS-certified, this one actually has the 27.0mm crown race that most vintage Keirin bikes have.
– CNC'd CrMo, mirror chrome plated
– Super stone polished races
– Ball bearings in retainers
– Stack height: 38.2mm, lower 12.4mm, upper 25.5mm
– JIS standard 1″ headset measurements; crown race I.D. 27.0mm, cup O.D. 30.0
– Weight 155g
– NJS approved
– NOTE: this headset is made only once a year, may be out of stock for extended periods of time.