Busch + Muller LUMOTEC Classic senso plus Headlight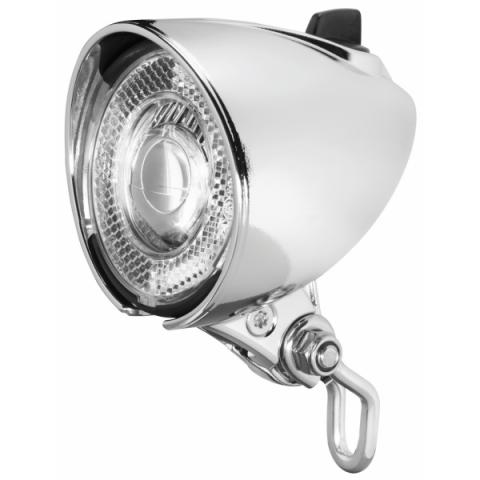 Busch + Muller LUMOTEC Classic senso plus Headlight
---
• Please look over our updated shipping terms
• "Add to Cart" button will not allow out-of-stock items to be ordered.
LED headlight featuring a classy retro look. 25 Lux create a very good and homogeneous field of light with light at close range and precise light/dark boundary.
– Daylight sensor
– Capacitor-equipped
– Specially chromed casing with stainless steel mounting bracket.