Tanaka Fender Adapter for one wheel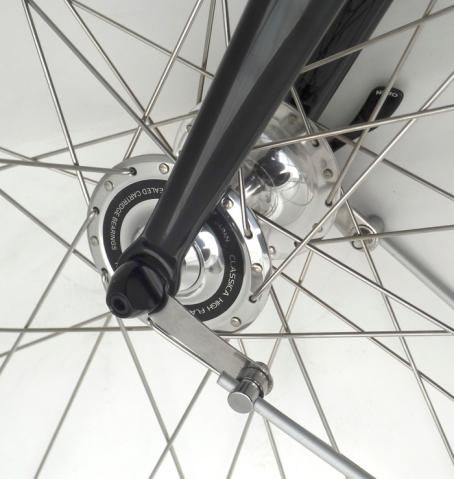 Tanaka Fender Adapter for one wheel
---
• Please look over our updated shipping terms
• "Add to Cart" button will not allow out-of-stock items to be ordered.
The Tanaka QR adapter allows you to attach Tanaka and Honjo style fenders to a bicycle without fender eyelets.
The tab mounts to the quick release hub skewer and connects to the fender stay without ugly P-clamps.
Will also work with standard fender stays such as the Soma Rain Dog.

Fits 5mm stays.