Soma Reflective Loopies 6pc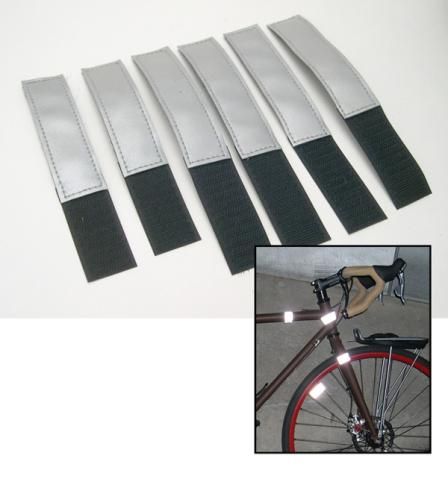 Soma Reflective Loopies 6pc
---
• Please look over our updated shipping terms
• "Add to Cart" button will not allow out-of-stock items to be ordered.
Two sizes of velcro loops with 3m reflective strips.
These let you put removable reflective bits anywhere on your bike or body and significantly increase your visibility.
Includes a pack of 6 loops, 4x 6.5" and 2x 5.25".