Hebie Kickstand Rex Bipod 605 NL E1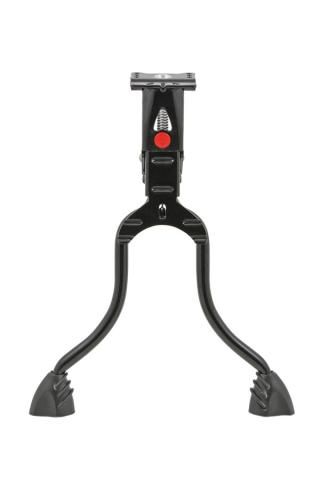 Hebie Kickstand Rex Bipod 605 NL E1
---
• Please look over our updated shipping terms
• "Add to Cart" button will not allow out-of-stock items to be ordered.
Hebie 605NL Double Kickstand

Heavy duty capacity of 60kg.
Includes counter plate with10mm screw. Suitable for bikes a 285mm'ish BB height.
Does not narrow in profile when disengage the kickstand.
Weight: 900g