IRD Power Ratchet Shifter Mounts (Shimano)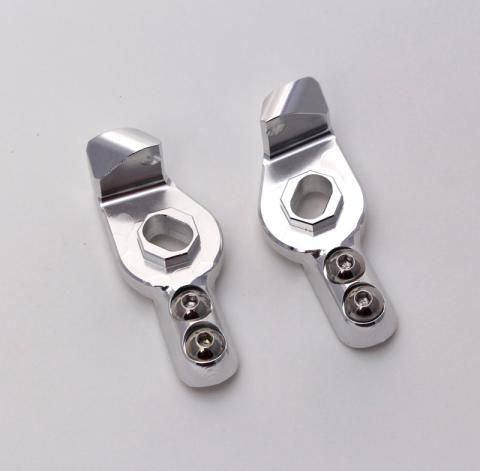 IRD Power Ratchet Shifter Mounts (Shimano)
---
• Please look over our updated shipping terms
• "Add to Cart" button will not allow out-of-stock items to be ordered.
The mounts on the Power Ratchet Brake Levers will only allow you mount IRD Power Ratchet thumbshifters, Ene Ciclo downtube shifters, or Rivendell Silver downtube shifters. 
Replace them with these mounts if you want to use Shimano levers. CNC'd aluminum.