S-Ride Shifter 11sp Right Black [SL-M420]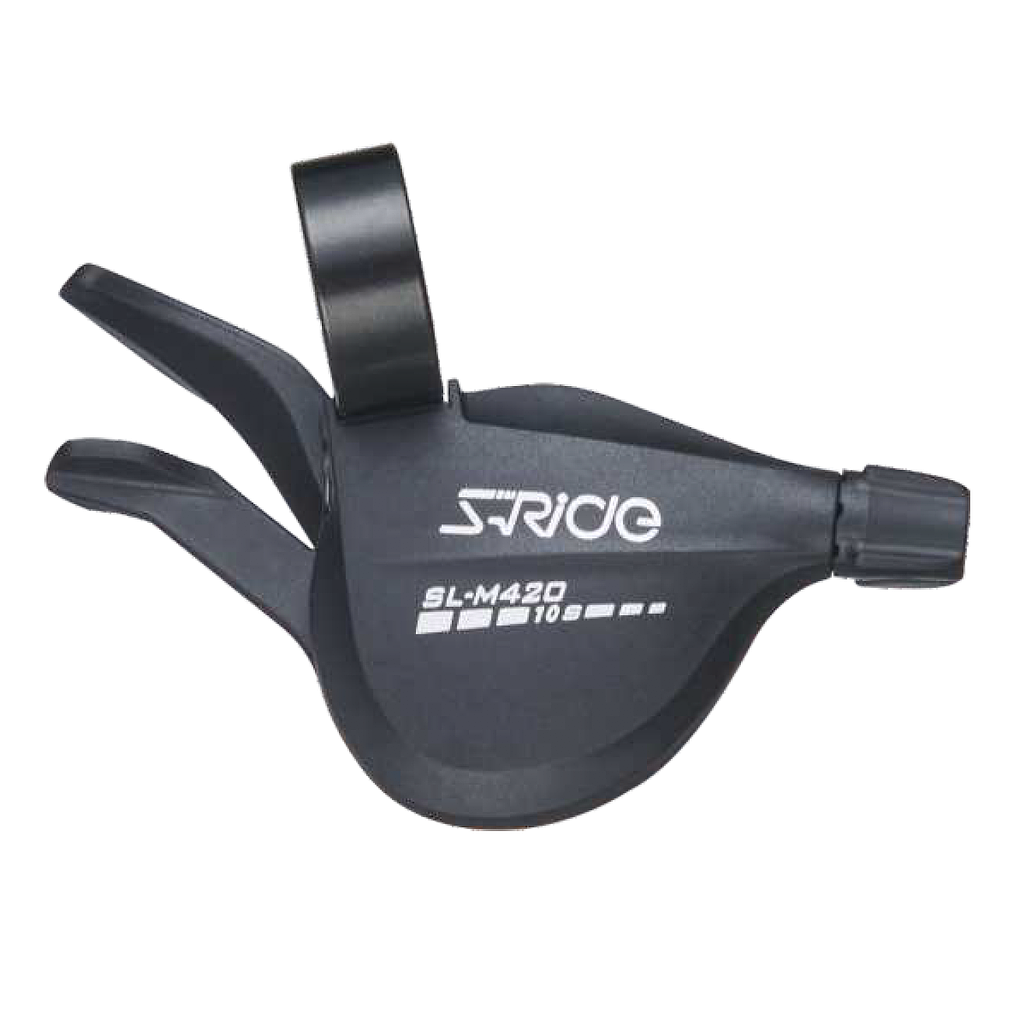 S-Ride Shifter 11sp Right Black [SL-M420]
---
• Please look over our updated shipping terms
• "Add to Cart" button will not allow out-of-stock items to be ordered.
 • Dual release,precise and consistent index shifting,light and smooth operation
• Piston design creates short linear release movement
• Shorten release distance over previous model by 35%, quick speed-changing, no waiting
• Wt.: 115g


COMPACT DESIGN
With TWO patents
S-Ride uses  3-D computer modeling and 3-D printing to fine tune and test their designs. They have 6 sets of professional measuring instruments including a video measuring system which is accurate to 0.0003mm.

The shifter uses a patented Piston design that shortens the shift release distance and speeds up the shift.

The patented Direct Connection clamp brings the levers closer to the bars for better user experience.