Yokozuna IS-Post Mount Adapter F:160 / R:140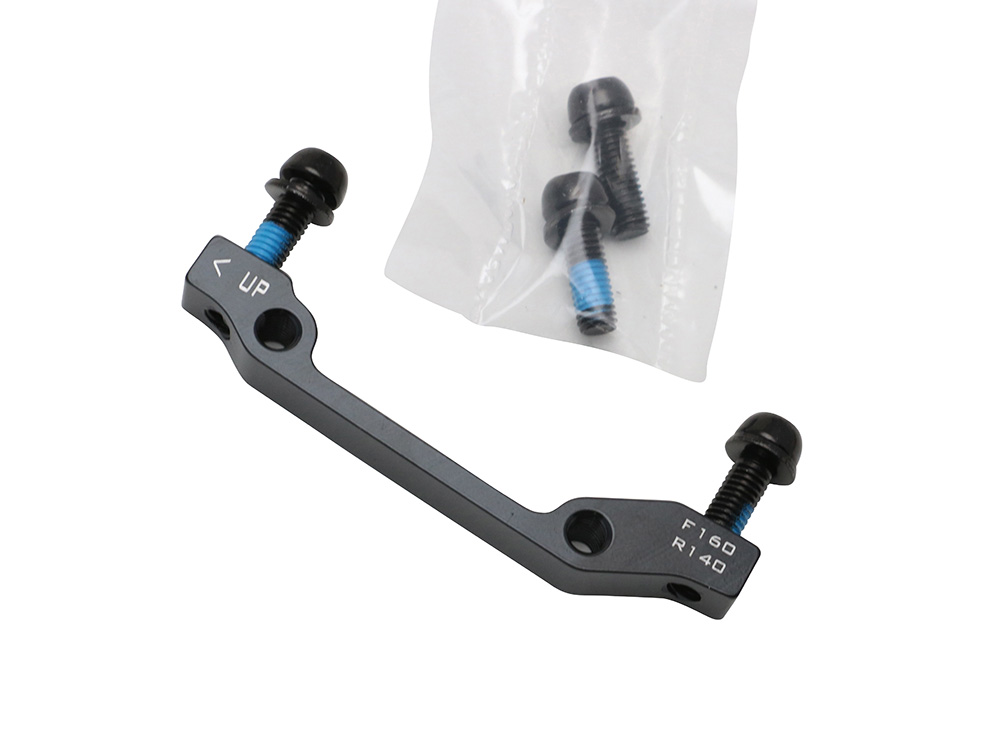 Yokozuna IS-Post Mount Adapter F:160 / R:140
---
• Please look over our updated shipping terms
• "Add to Cart" button will not allow out-of-stock items to be ordered.
IS to Post Mount Adapter.
Adapter for bike frames with IS (International Standard) disc brake mount to fit a disc brake with a post mount. 
Use in the front for 160mm rotor. Use in the rear for 140mm rotor.
Aluminum.