Yokozuna Mini V-Brake KM-40 Silver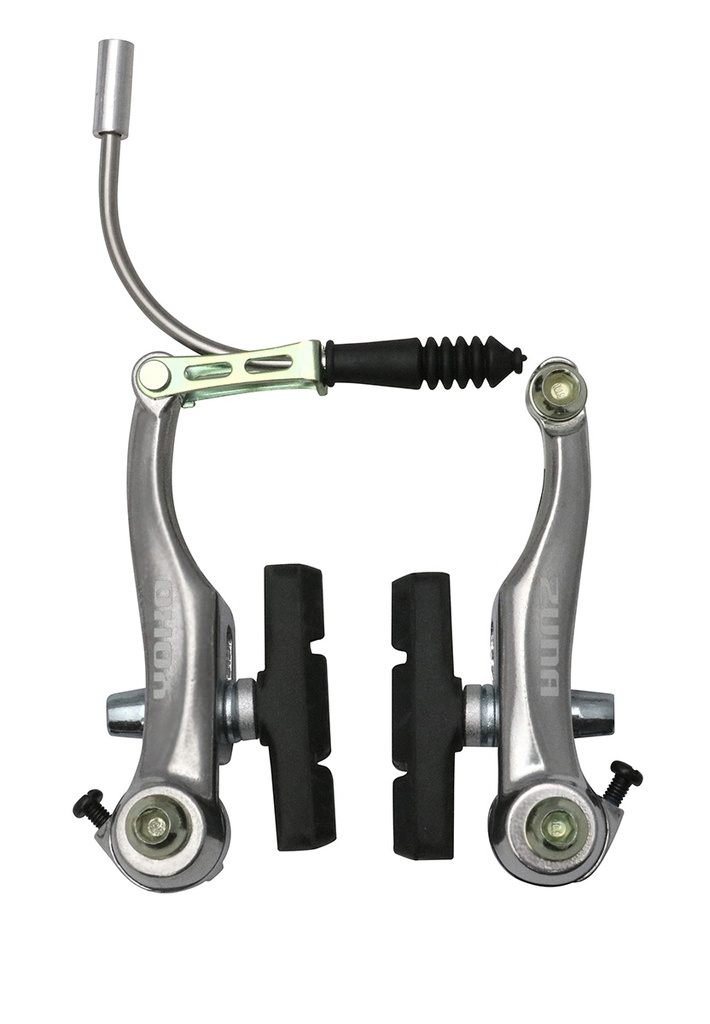 Yokozuna Mini V-Brake KM-40 Silver
---
• Please look over our updated shipping terms
• "Add to Cart" button will not allow out-of-stock items to be ordered.
Economically priced quality aluminum brake calipers. Linear pull design with shorter arms allow for use with road drop bar levers as well as flat bar levers with a short cable pull. Complete set for one wheel.
– Aluminum arms
– Installs to frames/forks with cantilever bosses
– Dual spring adjuster
– Angle adjustable brake shoes
– Silver or Painted Black