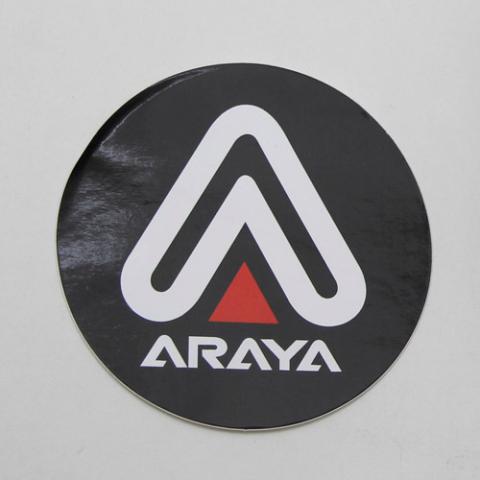 Araya 3" Round Sticker
---
• Please look over our updated shipping terms
• "Add to Cart" button will not allow out-of-stock items to be ordered.
Araya is Japans oldest bicycle rim manufacturer. 
3 x 3″ vinyl decal. 

Araya Industrial has over a century of experience making bicycle rims. Their first rims were formed out of wood. Since then Araya has engineered rims using aluminum, titanium, carbon fiber, magnesium, and stainless steel. They were most popular in the USA back in the 70's and 80's where they could be found on many higher quality road, MTB and BMX bikes.