Tange IRD Sliding Dropouts FULL SET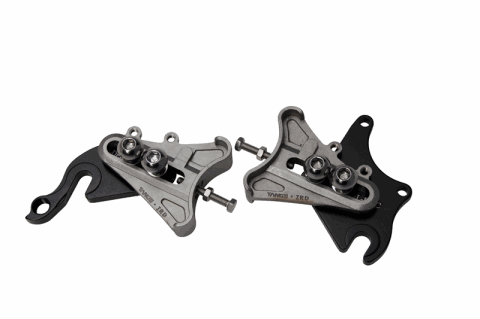 Tange IRD Sliding Dropouts FULL SET
---
• Please look over our updated shipping terms
• "Add to Cart" button will not allow out-of-stock items to be ordered.
A robust set of sliding dropouts developed by Tange Design and IRD.
Flanged stainless steel arrow head shape. Because it's stainless steel, you don't have to paint the sliding surface.
Includes integrated eyelets for fenders/racks.
The dropout pieces are 7075 T6 aluminum featuring derailleur hanger and disc brake mount.