Hebie Chainglider Front 350F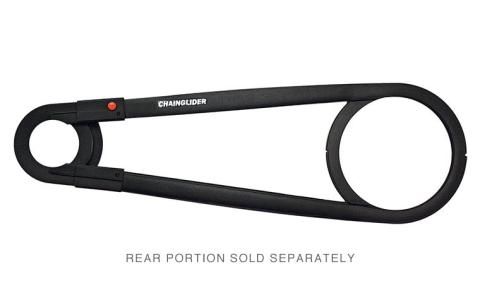 Hebie Chainglider Front 350F
---
• Please look over our updated shipping terms
• "Add to Cart" button will not allow out-of-stock items to be ordered.
This is a full chainguard system that snaps right over the chain without any tools. It doesn't mount to the frame which solves certain fit issues that other chainguards have.
Only about 250 grams.
Designed and made in Germany.
NOTE: You need to order a front and a rear piece to make a complete unit.
We carry 3 sizes for the front.
We currently only stock the rear piece that fits Nexus, Alfine, and i-Motion 3.