Izumi Chain 3/32" 7.8 mm 5/6sp ES410C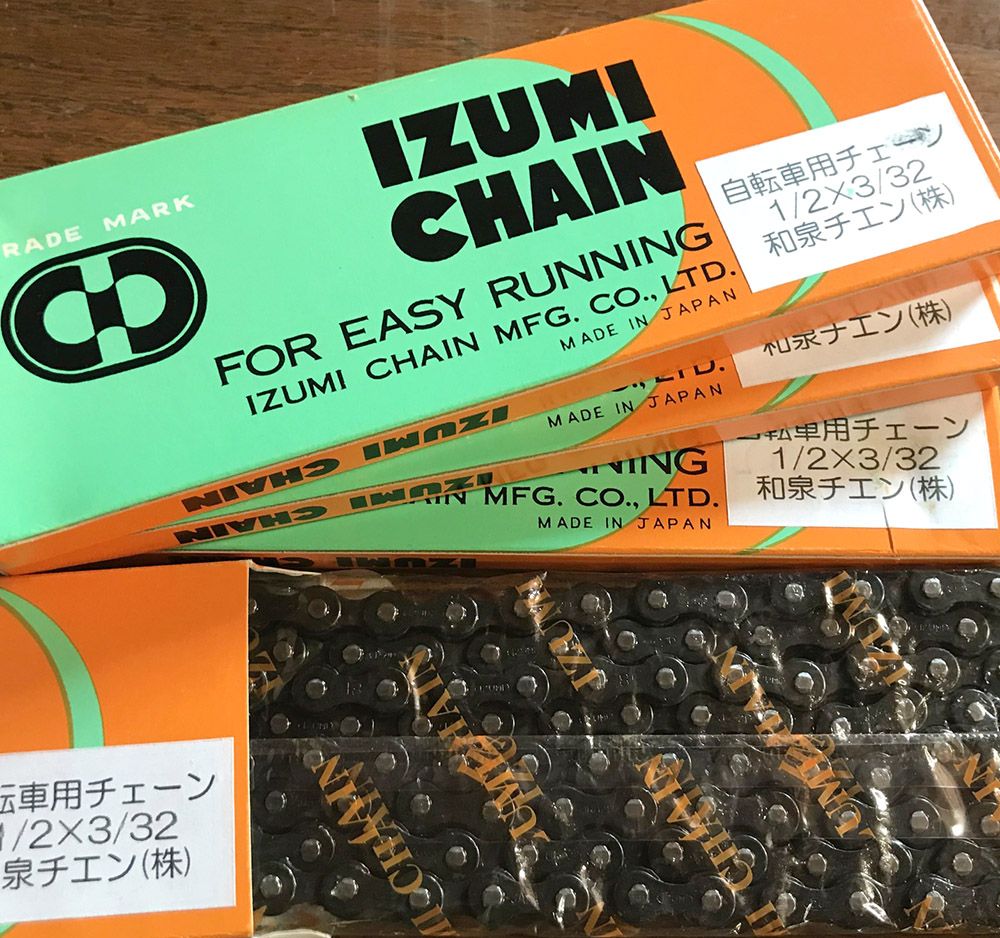 Izumi Chain 3/32" 7.8 mm 5/6sp ES410C
---
• Please look over our updated shipping terms
• "Add to Cart" button will not allow out-of-stock items to be ordered.
You can run narrower chains on 5-speed freewheels, but there is a possibility of the chain getting stuck in between the widely spaced cogs. With the ES410C that has a 7.8mm pin width, that is not going to be a problem.
5/6-speed chain

1/2" x 3/32"

Made in Japan