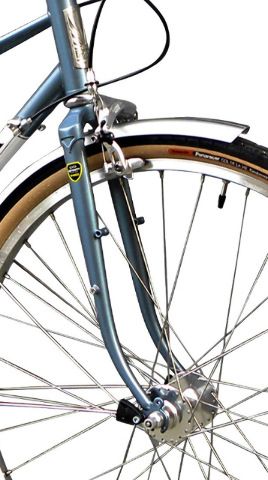 Soma Fork Buena Vista
---
• Please look over our updated shipping terms
• "Add to Cart" button will not allow out-of-stock items to be ordered.
Replacement fork for Buena Vista frames. Note: not all colors will have the same features and blade curve as in the photo showing the blue. Made for 57mm reach road brakes.