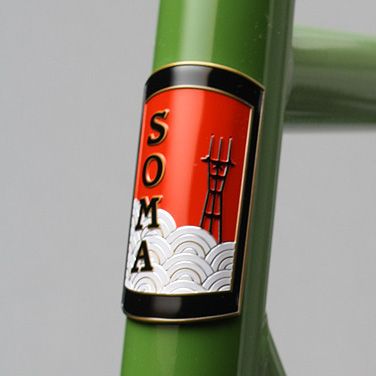 Soma Headbadge Sutro Fog
---
• Please look over our updated shipping terms
• "Add to Cart" button will not allow out-of-stock items to be ordered.
Colorful aluminum headbadge.
The 1-/8″ fits any headtube 36mm in diameter.
There is also a 1″ headtube size.
Adhesive back. Note: Badges are applied with a machine at the factory.
Applying by hand may not yield the same results.
We carry very few of these, so please only order as needed.