Soma Toe Clips 4-Gate Double Strap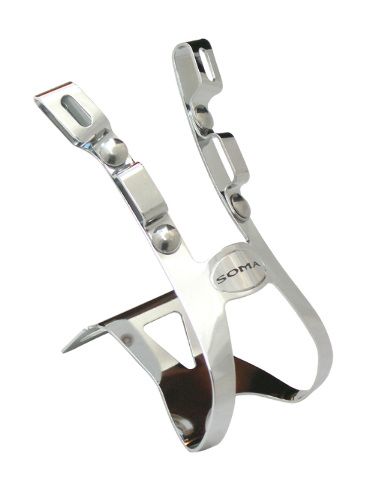 Soma Toe Clips 4-Gate Double Strap
---
• Please look over our updated shipping terms
• "Add to Cart" button will not allow out-of-stock items to be ordered.
A very sturdy steel clip, in mirror chrome or in solid black. Four gates fit double toe straps.
Strong steel gate rivets. Slotted bolt holes make it compatible with most platform pedals.
– One pair
– Sizing: Generally, Small-Medium up to US Men's 9, Large-XLarge US Men's 9 and bigger. Also depends on preferences and shoe design.