Velowerx Nottingham Rubber Block Pedal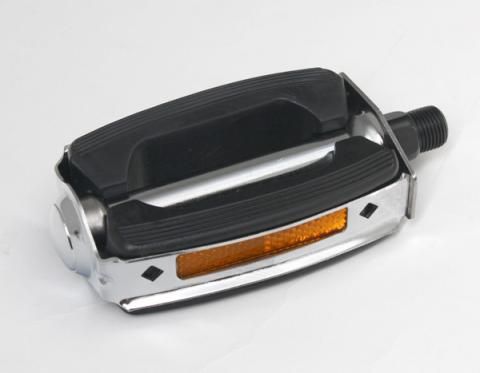 Velowerx Nottingham Rubber Block Pedal
---
• Please look over our updated shipping terms
• "Add to Cart" button will not allow out-of-stock items to be ordered.
Rubber block pedals with slightly convex sides to give it a slightly different look than the standard rubber block pedal.
Reminiscent of the pedals made by Raleigh back in the day.
With built-in amber reflector.